Classes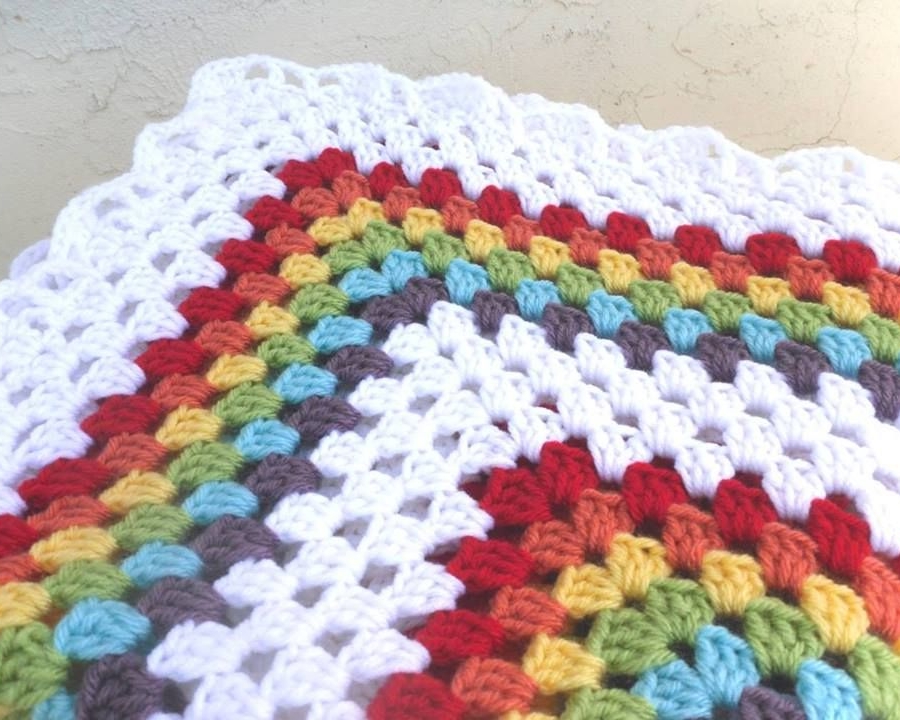 Monthly Crochet Club - £10
First Wednesday of the Month 6.30-9pm ....Drop In
Suitable for novices and the more adventurous crochet lover, join us for a social evening each month to work on your own projects, get help and advice or learn a new technique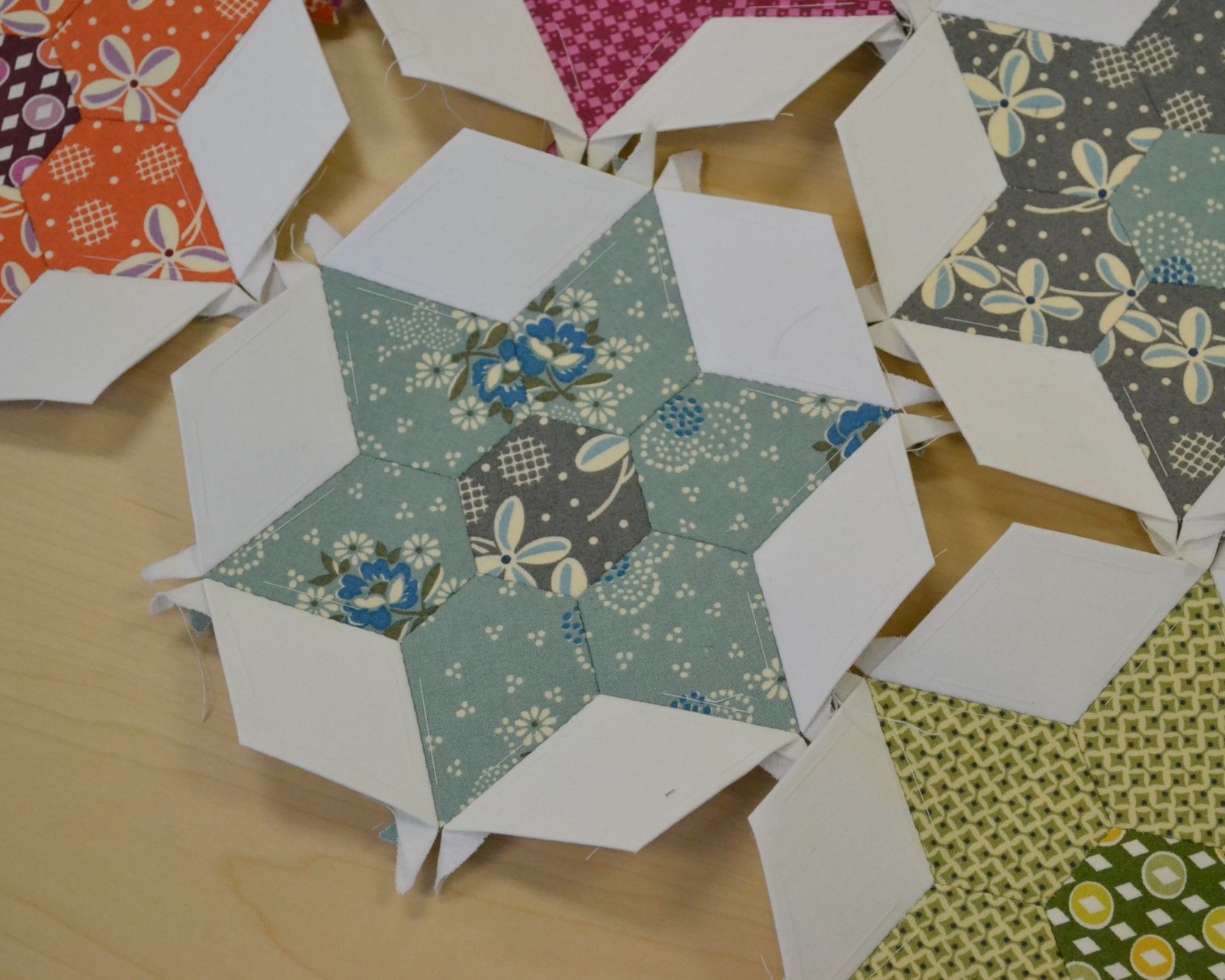 Monthly Hand Quilting & Paper Piecing Club - £10
Second Wednesday of the Month 6.30 - 9.00 pm ....Drop In
An evening class focused on English paper piecing and hand quilting. Runs monthly in the evenings and allows you to learn new techniques and improve your hand sewing skills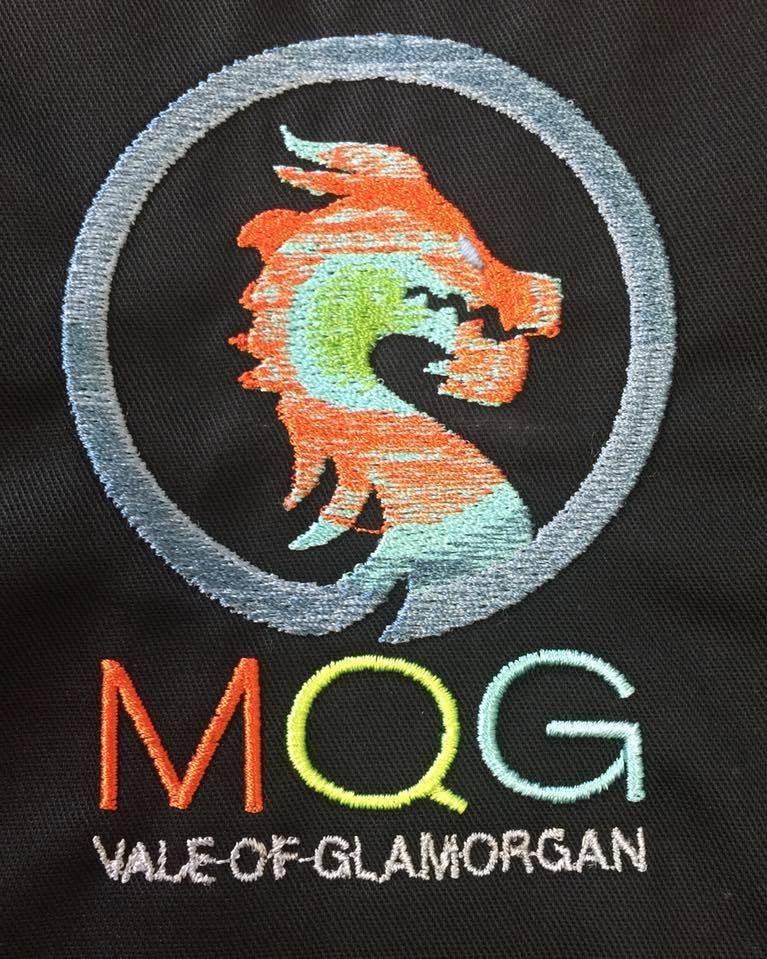 Vale of Glamorgan Modern Quilt Guild
Last Sunday of the Month - Fully Subscribed this Year
Brand new Chapter of the Modern Quilt Guild, one of only 8 in the UK.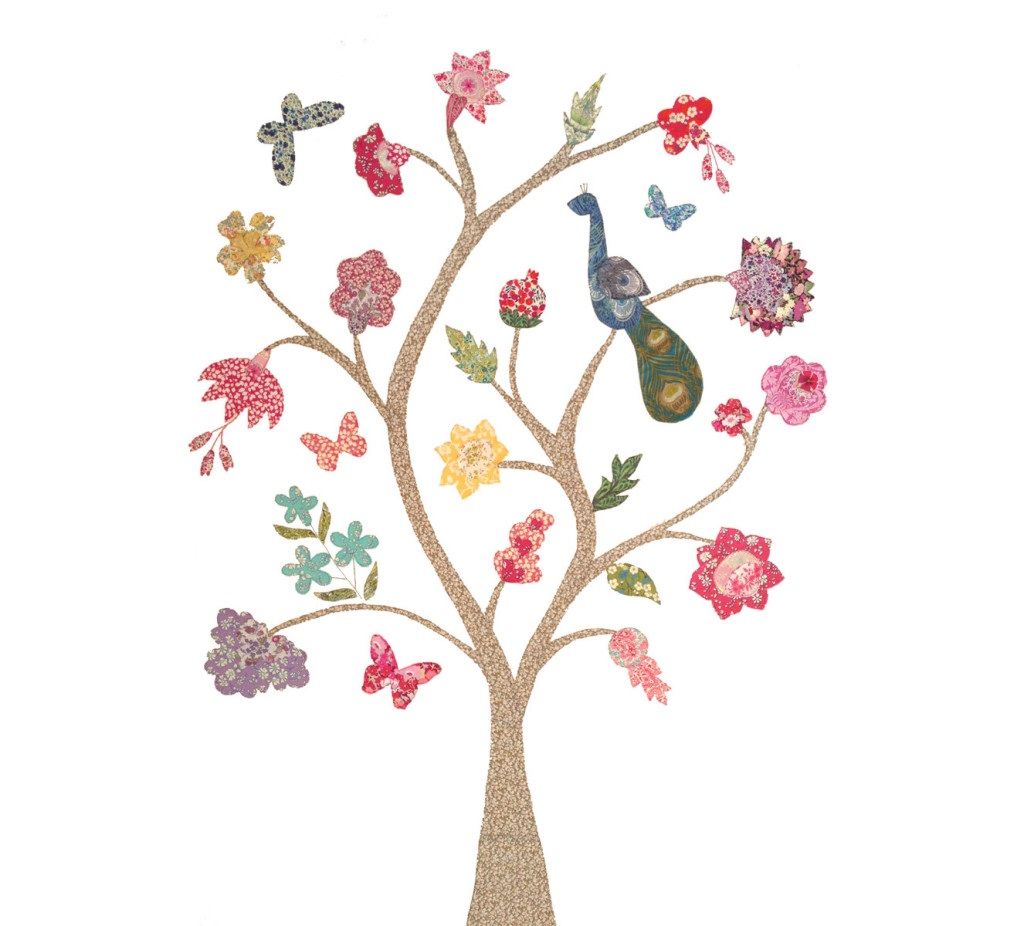 Liberty Tree of Life Applique Wall Hanging - £38*
Saturday 5th May 10-4 ....Sold Out
Sunday 6th May 10-4 ....Sold Out
Beautiful Tree of Life pattern inspired by the Indian Chintz at the V&A in London. A lovely way to use your Liberty fabrics! The pattern uses raw edge applique technique, an easy and fun way to applique! Finished size quilt: 32" x 42". Perfect as a cot quilt, lap quilt or wall hanging
*Materials supplied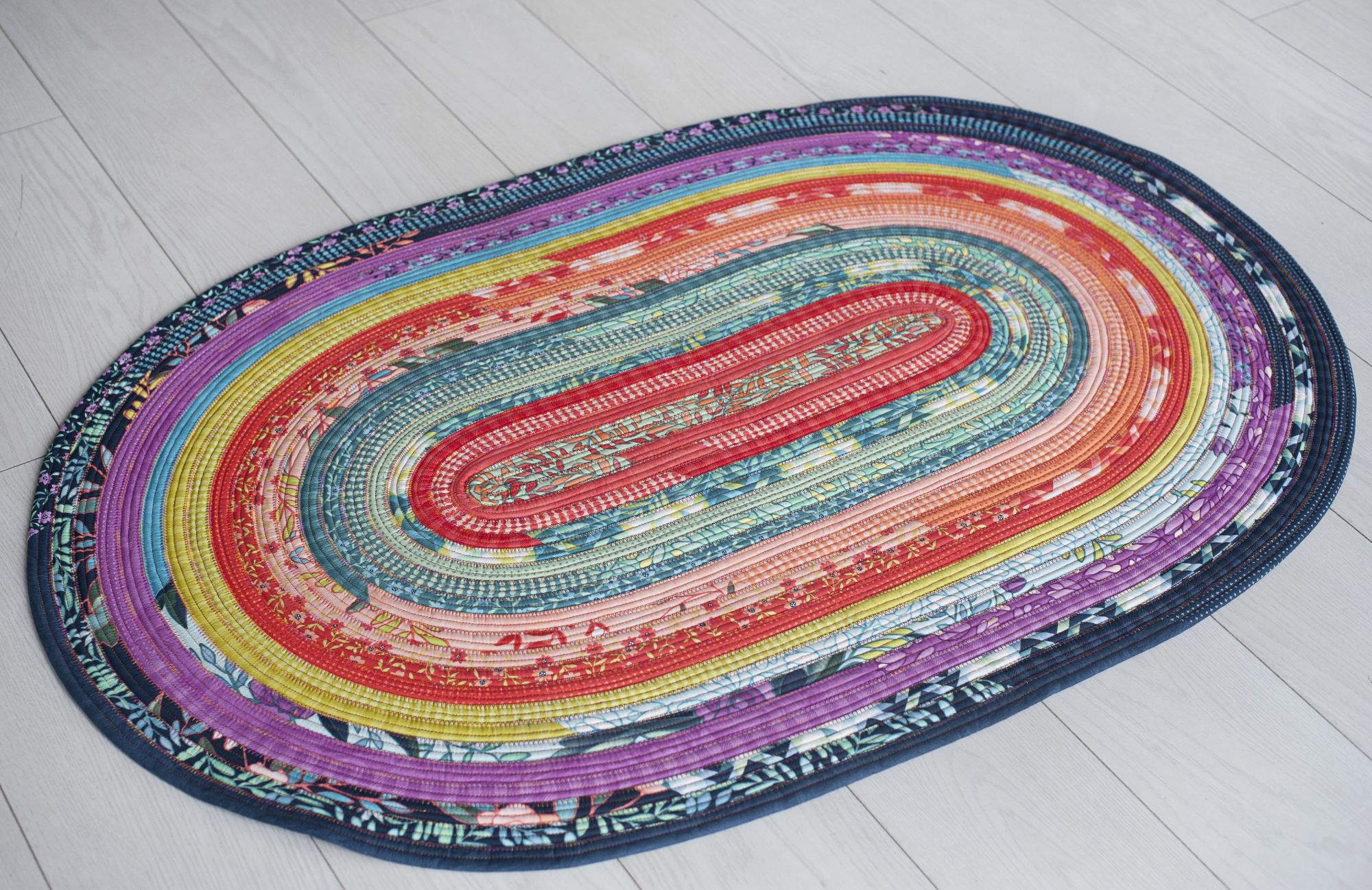 Jelly Roll Rug 10-4 - £25
Saturday 26th May - 10-4 ....Spaces Available
Another stylish and useful way to use a jelly roll! This class will teach you how to turn those favourite fabrics into a beautiful household item. Just bring a jelly roll and your scraps of wadding and away you go.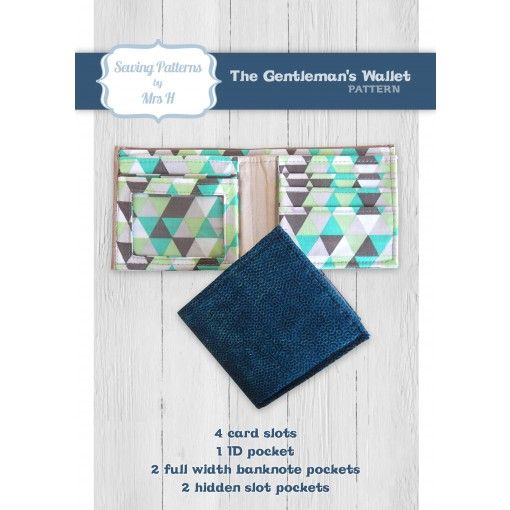 Gentleman's Wallet - £28*
Saturday 2nd June - 10-4 ....Spaces available
Using a Pattern by Mrs H to make a one of a kind wallet just in time for Father's Day! So useful and practical you'll want one yourself.
*Materials are provided for this class.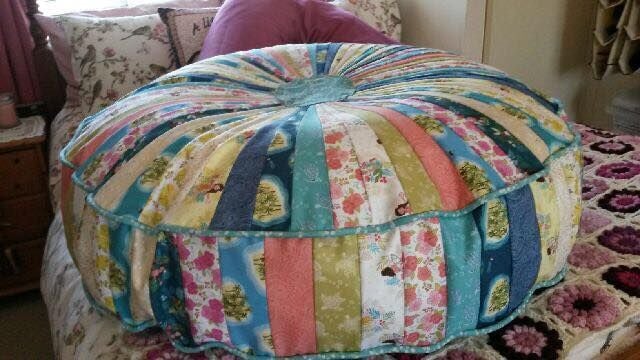 Giant Floor Cushion - £30
Part One - Cutting - Thursday 7th June 6-9pm ....Sold Out
Part Two - Sewing - Saturday 9th June 10-4
Using part of a jelly roll (30 strips), and a little extra coordinating fabric, create a stunning floor cushion to complement your lounge or bedroom. The first session will show you how to cut all the required pieces before coming back into class to sew it all up into this yummy project in the second session. Materials not supplied.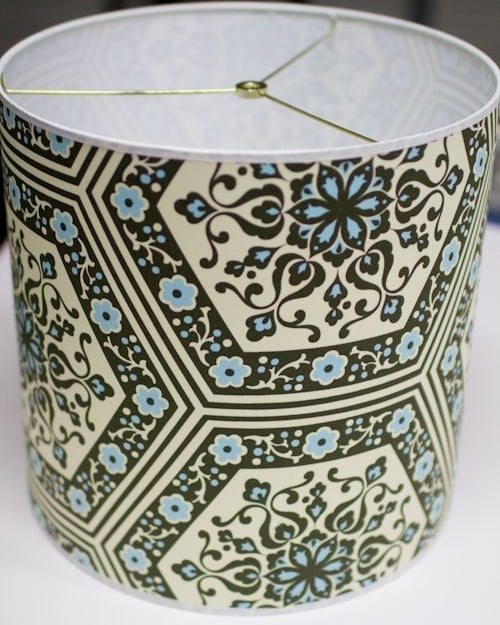 Make Your Own Lampshade - £30*
Saturday 16th June 10-12 ....Spaces available
Learn how to quickly and easily make lampshades for your home in fabric of your choice. Leave with a finished lampshade and the skills to make many more.
No sewing involved in this workshop!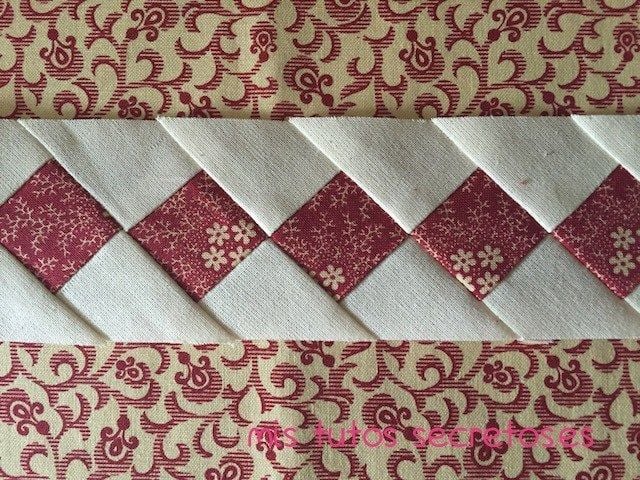 Intro to Seminole Quilting - £22*
Wednesday 20th June - 6-9pm ....Sold out
A beautiful intricate way of quilting based on the work of the Seminole tribe of Florida. This class will give you the opportunity to create a table runner or cushion, or just explore this stunning technique.
*Materials provided
Reserve List Started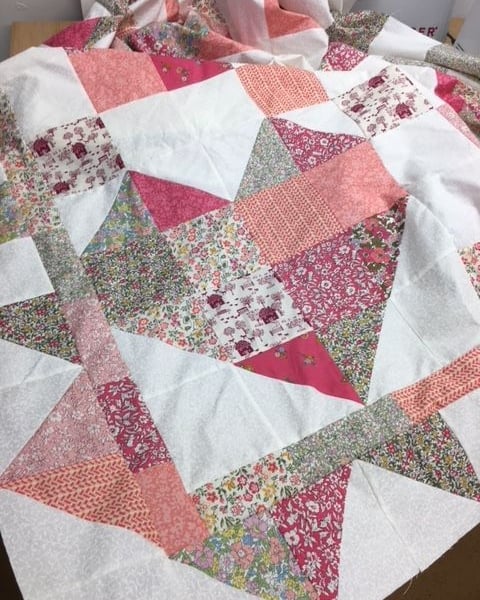 'Love Liberty' Quilt - £55*
Saturday 23rd June - 10-4 ....Sold out
Sunday July 15th 10-4 .... Sold Out
Exclusive pattern to White Gecko, this quilt is designed for all levels of quilters and lovers of Liberty. Using the brand new range 'The Cottage Garden' from Liberty create a double bed sized quilt. Available in 2 colourways.
*Materials provided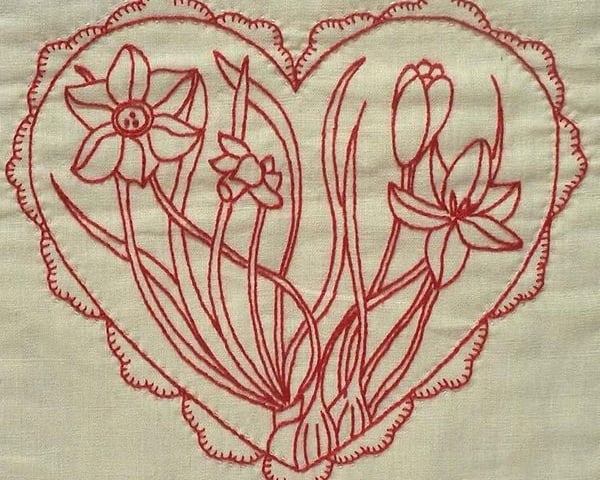 Beginners Redwork Embroidery Class - £20*
Thursday 28th June - 6-9pm ....Spaces available
A beautiful hand stitching technique that's found a resurgence of popularity. Ideal for some quiet, calming hand sewing. Join us on this class and learn how to transfer patterns clearly, which fabrics and threads to use and the stitches and techniques required to create beautiful blocks.
*Choice of patterns and all materials supplied.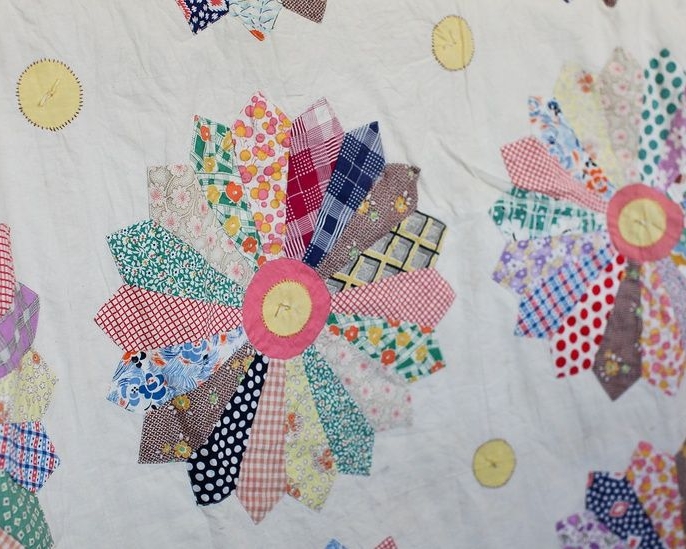 Dresden Plate Quilt - £30*
Saturday 7th July - 10-4 ....Sold Out
A traditional block with a modern twist. This class will teach you all the techniques from piecing to appliqueing.
*Materials supplied
Reserve List Started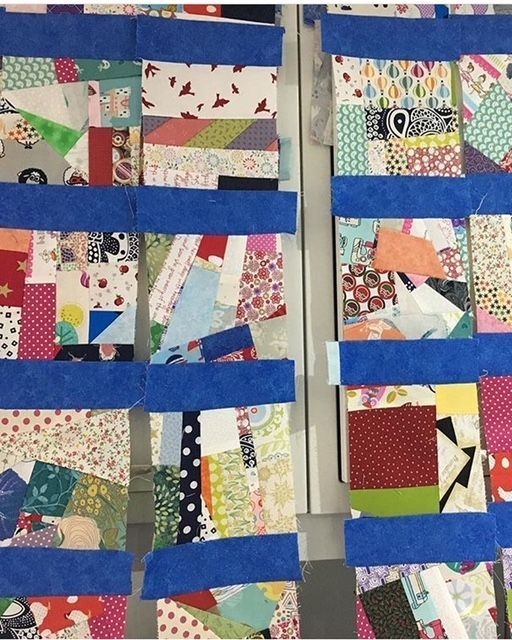 Improv Quilting Mile-a-Minute - £28*
Saturday 14th July - 10-4 ....Spaces available
Back by popular demand, this is a new twist on crazy patchwork. Come along and try this exciting technique for using up all those scraps of fabric and loosen up your piecing.
*Some materials provided to widen your scrap pile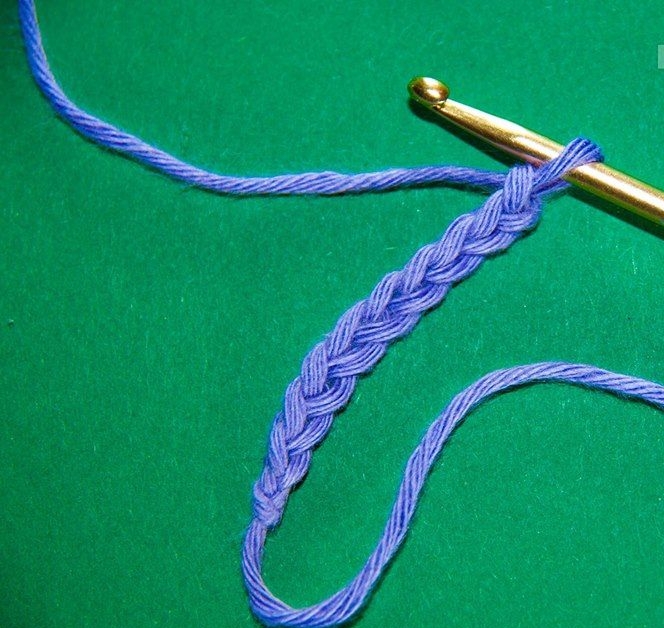 Intro to Crochet - £18*
Thursday 19th - 6.30-9pm ....1 space available
Have you always wanted to learn to crochet? This course will teach you the basic stitches and how to follow a pattern.
*All materials supplied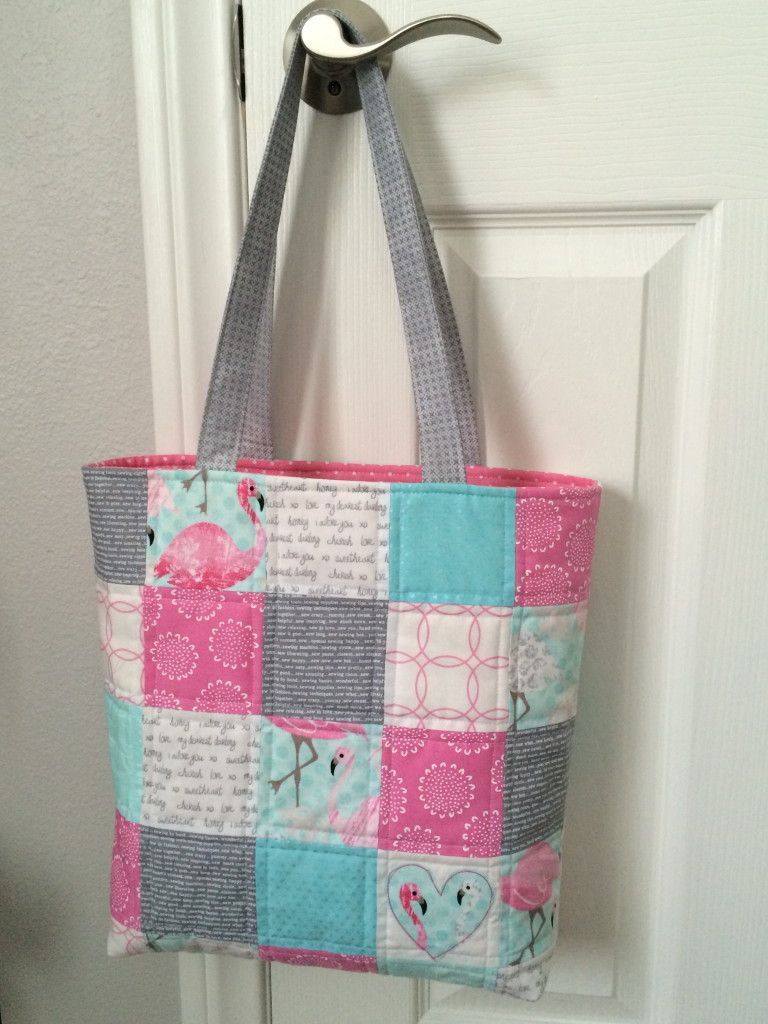 Patchwork Tote Bag with Zipper Pocket - £25*
Saturday 21st July - 10-4 ....Sold out
An every useful way to ditch the plastic by making your very own patchwork shopper. Includes a zipped pocket for security.
*Materials supplied.
Reserve list started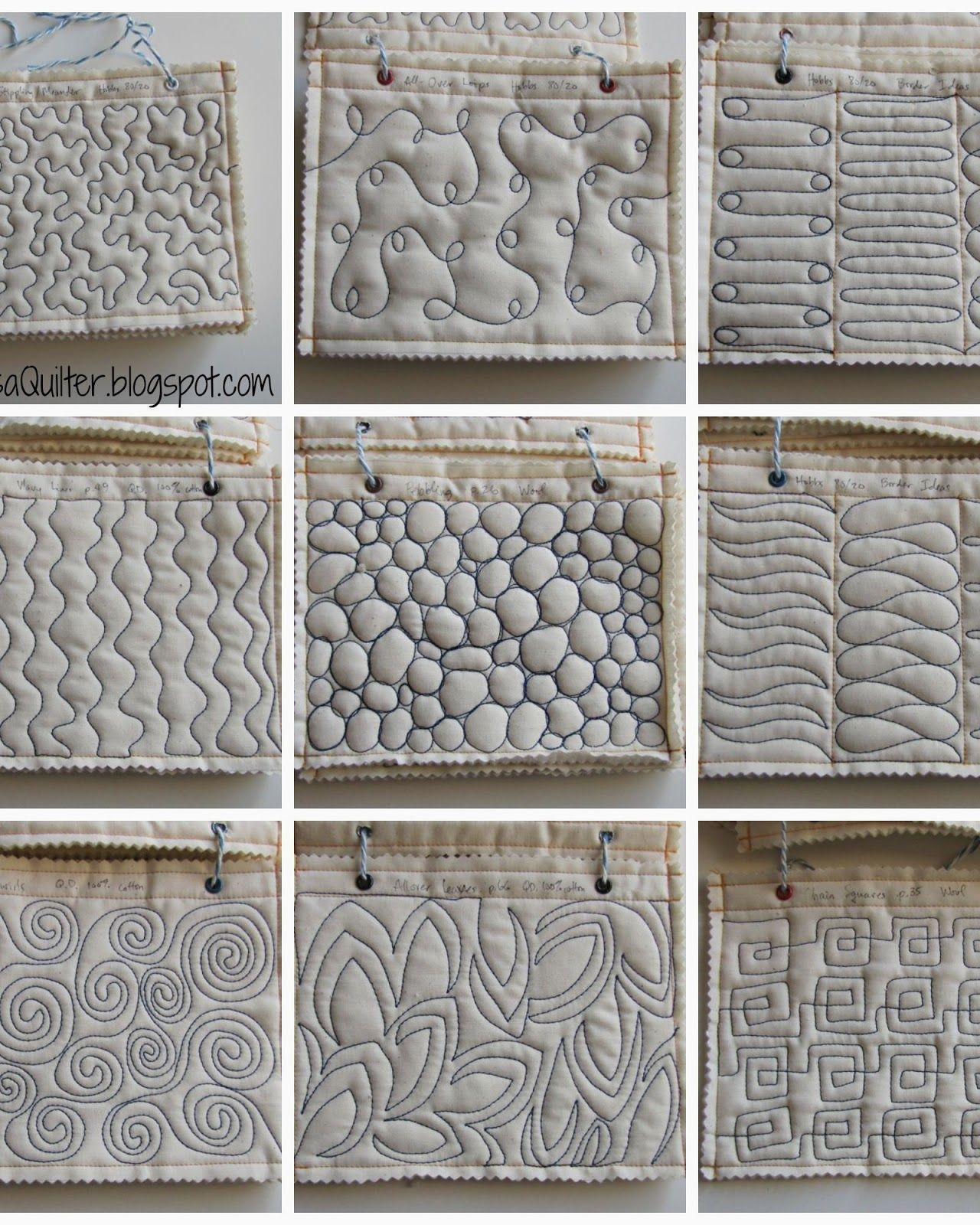 Free Motion Quilting Taster Session - £22*
Thursday 26th July - 6-9pm ....Sold out
Based on Leah Day's expert teachings, join us in this class to discover how to create beautiful quilting patterns on your domestic sewing machine.
Please bring your own machine for this class
Reserve list started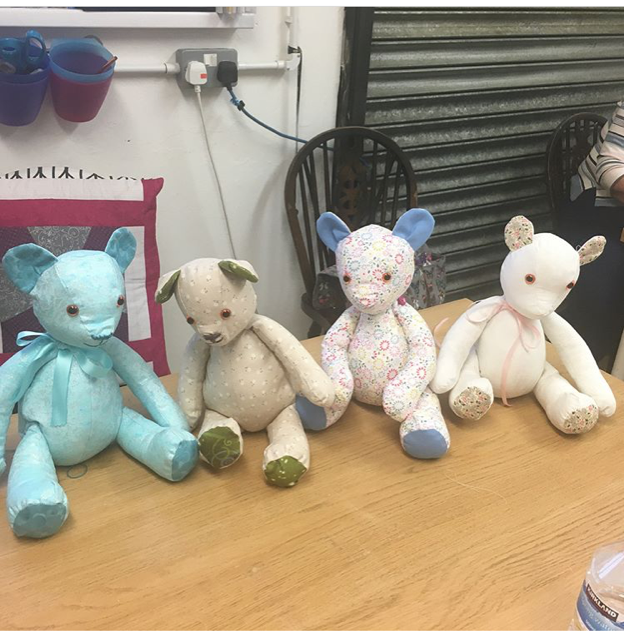 Make a Bear - £25*
Saturday 28th July - 10-4 ....Sold Out
Whether its in denim or soft cotton, come along and learn how to make the little ones in your life a new friend. Or learn the technique to use for a memory cushion.
*Materials supplied.